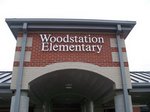 Woodstation is my Home!
Check us out!
The General Connection
WES – "Where Excellence Starts"
5/20 to 5/24/19
Woodstation's Mission
Woodstation Elementary will be a strong foundation for learning.
Vision Statement:
Woodstation Elementary will prepare every child to reach their full potential.
Catoosa County Value Statement:
****Every child, every day, without exception**** Graduate Catoosa!
*Doors Open at 7:00 a.m. every school day
#Justkeeplearninggenerals
Only 1 more weeks left to inspire, challenge, prepare, and empower students for success in Elementary.
CCPS Summer Reading Kick off will be on Tuesday, May 28 5:30-7:30 pm
@The Catoosa county public library
108 Catoosa Circle, Ringgold, GA 30736
(706) 965-3600 Info@catoosacountylibrary.org
Summer Reading Poster: :https://drive.google.com/a/catoosa.k12.ga.us/file/d/0BxLndiWlHHlbZWFoOEd5VlVhWGpJWnZBSWlzd0pqaDJSU2JN/view?usp=drive_web
Summer Reading Bingo Card:
https://drive.google.com/a/catoosa.k12.ga.us/file/d/1u0pV4UQZX0fzHGVM3n8r6WRUX9_NNhSo/view?usp=drive_web
Summer Reading Kickoff Information flyer:
https://drive.google.com/a/catoosa.k12.ga.us/file/d/0BxLndiWlHHlbdm9JX3BtUHVvV2ZreVdhdTh5eVoxQmJTMEpZ/view?usp=drive_web
· Check in out! Woodstation Elementary last edition of our school newspaper started by our 5th graders with Staff Reporters Kaylee Ford, Rori Pepper, and Maggie Potts, Awesome!
https://sites.google.com/catoosa.k12.ga.us/wes-news/w-e-s-news?authuser=1
· School Lunch Charges: We are thankful and blessed for the nutritious breakfast and lunches our Cafeteria provides for our students. Please make sure there is money in their account to cover the cost of the meals. We currently have student charges that are unpaid. We currently have over $620.20 in student lunch charges. You will want to take care of these before the end of the year events. If you currently owe money, please send payment immediately or contact the school and set up a payment plan time is running out!
Help Woodstation Earn $ for Education two ways:
Food City 2018-19 School Bucks Challenge
This year we're making $700,000 available to participating schools to invest in classrooms, equipment and essential supplies. For every dollar spent at Food City* using your ValuCard, one point will be earned for your school. The more points earned the larger share of the cash your school will receive. All you have to do is link your ValuCard to your school of choice and you'll automatically earn points every time you shop!
https://www.foodcity.com/community/school_bucks/
Publix Partners is turning groceries into education.
Over the years, Publix Partners has contributed more than $30 million to over 4,500 schools giving back to support education. And giving is easy. Simply sign up for a Publix.com account (if you don't already have one), select a school, and then enter your phone number at checkout. We'll give back to the school of your choice.
https://corporate.publix.com/-/media/.../publix.../publix-partners_brochure.ashx?la=en
Monday- 20th
GLOW Team Leadership Meeting @ 3pm in MC
2nd and 3rd grade teacher meeting in MC @ 2:45pm
Great Day to be a Woodstation General!
Tuesday-21st
Grades entered and due
Last day for Specials
5th grade promotion practice
3rd and 4th grade teacher meeting in MC @ 2:45pm
Great Day to be a Woodstation General!
Wednesday- 22nd
5th grade Sock Hop/ Champs Shirts signed
5th grade Memory Walk and Cookout @ 10:50am
4th and 5th grade teacher meeting in MC @ 2:45pm
PL in MC @ 3pm
Great Day to be a Woodstation General!
Thursday-23rd
9:30am WES Promotion 5th grade @ Peavine Baptist Church
Great Day to be a Woodstation General!
Friday- 24th
End of 4th 9 weeks
Report Cards go home
9:30am Pre-K and Kindergarten Promotion @ WES Gym
10am School-wide Ice Cream Social
Woodstation Spirit Day
Great Day to be a Woodstation General!
Coach P's Fit Tips:
Use the Buddy System...Find a friend or relative whom you like and trust who also wants to establish a healthier lifestyle. Encourage one another. Exercise together. Use this as an opportunity to enjoy one another's company and to strengthen the relationship.
Nurse Terri's Healing Hints:
NEVER allow your child to swim without an adult present. Not even for a moment. And be sure they take breaks from swimming so they don't get too tired. Tired and swimming don't mix!
WES Events for Month:
5/23- WES 5th Grade Promotion @ Peavine Baptist 9:30 am, 5/24- Pre-K and Kindergarten Promotion WES Gym @ 9:30am, 5/24- Last Day School and WES Ice Cream Social 10 am.
As Always . . . G.E.N.E.R.A.L.S.!