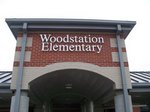 Woodstation is my Home!
Check us out!
The General Connection
1/14 – 1/19/19
Woodstation's Mission and PBIS Statement
Woodstation Elementary develops every child to be life-long learners who are Respectful, Responsible, Resourceful, Motivated and Prepared!
Vision Statement:
Woodstation Elementary will prepare every child to reach their full potential, so they graduate prepared to be good citizens and leaders of the future.
****Every child, every day, without exception**** Graduate Catoosa!
*Doors Open at 7:00 a.m. every school day
#Justkeeplearninggenerals
Only 18 more weeks left to inspire, challenge, prepare, and empower students for success in Elementary.
· Mr. Ellis is raising money for Primary Healthcare. Please help him raise money for Primary Healthcare and the two school clinics in Catoosa and Walker County at Tiger Creek Elementary and Gilbert Elementary. He needs you to go to ngdstars.com and look for his picture and sign up below, every $1 you give is tax deductible. He needs your help for him to reach his goal of $12,000 and let's partner to see Primary Healthcare be available for our students in our communities. So far he has raised $8,466.00 and only needs $3,534 more dollars to reach his goal. The event is February 2nd, 2019 at the Colonnade. Please help him every $1 is a vote for our kids!
· School Lunch Charges: We are thankful and blessed for the nutritious breakfast and lunches our Cafeteria provides for our students daily. Please make sure if your student is purchasing breakfast or lunch in the Cafeteria, please make sure there is money in their account to cover the cost of the meals. We currently have student charges that are unpaid. We currently have over $1,200.00 in student lunch charges. If you currently owe money, please send payment immediately or contact the school and set up a payment plan.
· 100 Positive Comments Phone Call from Mr. Ellis- You may be receiving a call. I want to try giving 100 positive phone calls to parents before the first 100 days of school. I want to give 100 different parents a call to brag on their child. I need both the students that always are getting praise and those students that it may be a bit more challenging to get this opportunity. This will go a long way to helping set that student up for a successful year.
School information:
Monday-14th
Woodstation GLOW Team Meeting @ 3pm in Data Room
EasyCBM Testing K/1st Team
Great Day to be a Woodstation General!
Tuesday-15th
RTI Woodstation SIT Team Meeting 8-11am
Great Day to be a Woodstation General!
Wednesday-16th
WES Relay for Life Dress Down Day $1
HMS Transition Meeting 9-11am
5th Grade Gentleman's Lunch with Guest Speaker MLB Matthew Crownover
PLC Math Grade Level in Media Center 3:00- 3:45pm
Great Day to be a Woodstation General!
Thursday-17th
Effective Reading Cohort 2 @ County Office
Great Day to be a Woodstation General!
Friday-18th
Symphony Team Training from 1-3pm @ County Office
WES School Spirit Day
Saturday-19th
Great Day to be a Woodstation General!
Coach P's Fit Tips:
Pay attention to serving sizes on labels. It may say only 100 calories, but if you're eating double the serving size, then you need to double the caloric number as well.
Nurse Terri's Healing Hints:
Mitten or gloves? Which is warmer? Hands down, mittens are warmer. Mittens use your body heat to help warm by keeping your fingers together. When they are separated into individual fingers, you lose the body heat that would otherwise keep your fingers toasty.
WES Events for Month:
1/21- No School MLK Day, 1/23- Professional Learning in MC, 1/23- Star Math Testing, 1/24- Star Reading Testing, 1/30- Mrs. Reese School Tour, 2/7- Title 1 FAST Meeting 6:00pm
As Always . . . Go G.E.N.E.R.A.L.S.!
I love to see your smiling faces every day at Woodstation from students, parents, and teachers. Make someone's day with a smile:)

The light of the eyes rejoices the heart,

and a good report makes the bones healthy.