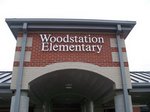 Woodstation is my Home!
Check us out!
The General Connection
3/25 to 3/30/19
Woodstation's Mission
Woodstation Elementary will be a strong foundation for learning.
Vision Statement:
Woodstation Elementary will prepare every child to reach their full potential.
Catoosa County Value Statement:
****Every child, every day, without exception**** Graduate Catoosa!
*Doors Open at 7:00 a.m. every school day
#Justkeeplearninggenerals
Only 8 more weeks left to inspire, challenge, prepare, and empower students for success in Elementary.
2nd FAST Conference week March 18th-22nd was all week long this week and we had close to 100 student/parent/teacher individual conferences. Parents thanks for making FAST (Family And School Teams) work so well and thanks so much for partnering with us to help make your child successful. Go Generals!
· Congratulations to Jackson Brown who won First place in 5th/6thin digital game design at State competition. Great job Jackson! Go Generals!
· 2nd publishing of the General Post: Woodstation Elementary has a school newspaper started by our 5th graders with Staff Reporters Bree Aikens, Bailee Hollis, and Kaylee Ford, Rori Pepper, Emorie Coles, and Maggie Potts. Check it out!
https://sites.google.com/catoosa.k12.ga.us/wes-news/w-e-s-news?authuser=0
· School Lunch Charges: We are thankful and blessed for the nutritious breakfast and lunches our Cafeteria provides for our students daily. Please make sure if your student is purchasing breakfast or lunch in the Cafeteria, please make sure there is money in their account to cover the cost of the meals. We currently have student charges that are unpaid. We currently have over $1,286.59 in student lunch charges. If you currently owe money, please send payment immediately or contact the school and set up a payment plan.
Help Woodstation Earn $ for Education.
Food City 2018-19 School Bucks Challenge
This year we're making $700,000 available to participating schools to invest in classrooms, equipment and essential supplies. For every dollar spent at Food City* using your ValuCard, one point will be earned for your school. The more points earned the larger share of the cash your school will receive. All you have to do is link your ValuCard to your school of choice and you'll automatically earn points every time you shop!
https://www.foodcity.com/community/school_bucks/
Publix Partners is turning groceries into education.
Over the years, Publix Partners has contributed more than $30 million to over 4,500 schools giving back to support education. And giving is easy. Simply sign up for a Publix.com account (if you don't already have one), select a school, and then enter your phone number at checkout. We'll give back to the school of your choice.
https://corporate.publix.com/-/media/.../publix.../publix-partners_brochure.ashx?la=en
School information:
Monday- 25th
PLC for Admin @ 8:30 - 9:15am
FAST drawing for a family 4 pack of Dollywood tickets
GLOW team meeting in MC @ 3pm
Great Day to be a Woodstation General!
Tuesday-26th
PBIS Team meeing @ 3pm in Data Room
Great Day to be a Woodstation General!
Wednesday- 27th
PL in MC @ 3pm
Great Day to be a Woodstation General!
Thursday-28th

PBIS School team to visit Woodstation
PLC grade levels during planning
HMS Elementary Track meeting 5pm- Everyone Welcome!
Great Day to be a Woodstation General!
Friday- 29th
Homecoming @ 8:30am- Everyone Welcome!
Glow party and Slushie reward
Principal of the Day- Reward for students
WES School Spirit Day
Saturday-30th

Great Day to be a Woodstation General!
Coach P's Fit Tips:
Recognize there is no such thing as too busy!! The research has shown again and again that the busiest people in the world exercise. For that matter a research study done found that the ONLY common denominator among happy people was that ALL happy people exercise. So MAKE time to plan your meals, exercise and be happy.
Nurse Terri's Healing Hints:
Eat breakfast. Eating breakfast, even if it's just a banana and a glass of milk, kick-starts the body and makes it easier to maintain lasting energy throughout the day. ...
WES Events for Month:
4/1 to 4/5 Spring Break- Be Safe and have Fun!
As Always . . . Go G.E.N.E.R.A.L.S.!